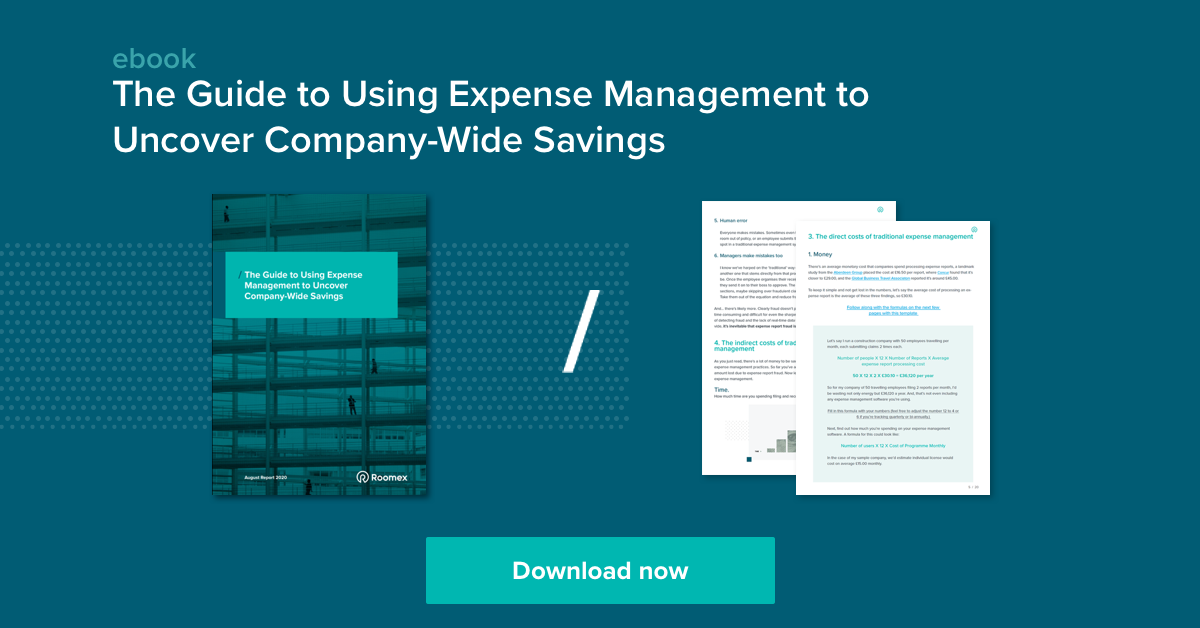 It's time to shift the narrative of expense management from highlighting costs to finding opportunities to save.
The way most businesses manage expenses not only puts stress on employees, managers, and finance teams, but on our company's budgets.
In this guide we sift through the traditional way of doing expenses, and calculate exactly how much time and money it's costing your business with personalised, downloadable templates.
Then we move to discuss how a modern expense management system works, its benefits, and how to implement one.
Finally we'll walk through the benefits of a strong expense policy, how to write one, and offer a template to get started.
With this free download, you'll receive,
A detailed 20+ page expert guide on expense management
A template to calculate the exact cost of your current expense management system in terms of time and money
A comprehensive, personalised expense policy template