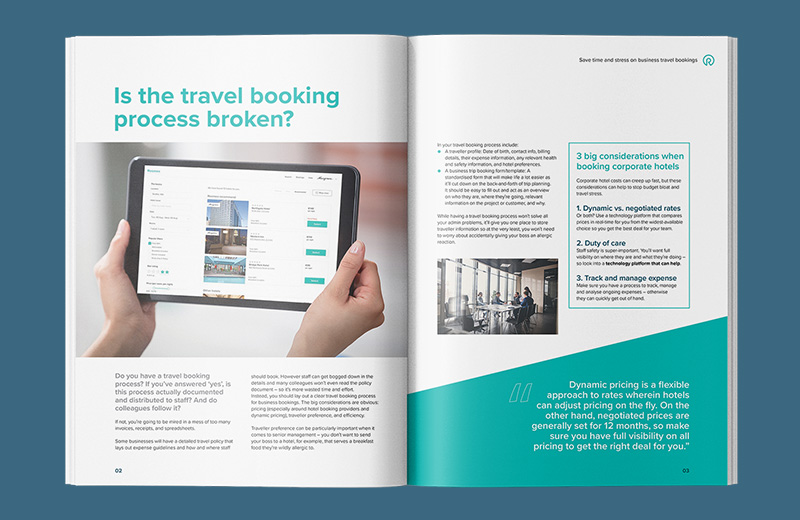 It's not uncommon to see an Office Manager with an ink cartridge replacement in one hand and an expense report in the other. Your time – and often your patience – is constantly being stretched thin.
But it won't be for much longer. Business travel is one of the things you've been tasked with - but it's the first place to start when looking to save time and reduce stress.
We've done all the research so all you have to do is read, learn and relax. Our eBook breaks down:
How to tackle the stress that comes with a broken business travel booking process.
Three considerations every Office Manager needs to remember when booking accommodation.
Five tips on saving more time when scheduling corporate travel.
What your corporate travel intake checklist should have – with a free template included.
12 must-have features in your next business hotel booking platform.
Who says no to living life stress-free? Download our eBook to find out how you can get one-step closer to becoming a stress-free jack of all trades.