Take control of your spend and put your travel policy into practice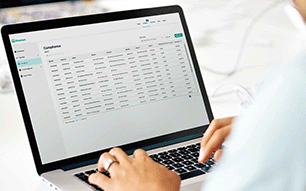 Check your travelers' policy adoption with the Compliance Centre
The Compliance Centre delivers a detailed report on your travel policies. Filter by booker and by traveller to get the full picture into policy adherence. Visualise your data to develop policy training or review policies in particular departments or cities.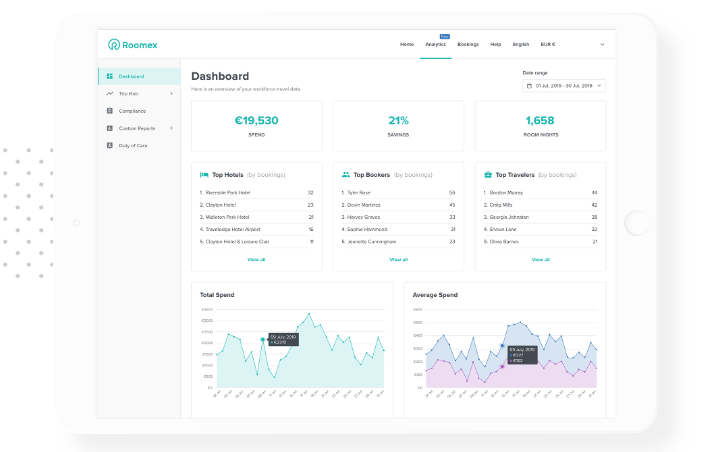 See an overview of all spend at a glance with the Dashboard
Get a top line, visual overview of your total hotel and expenses in the dashboard. Identify top hotels, bookers, and travellers, and while forecasting spend.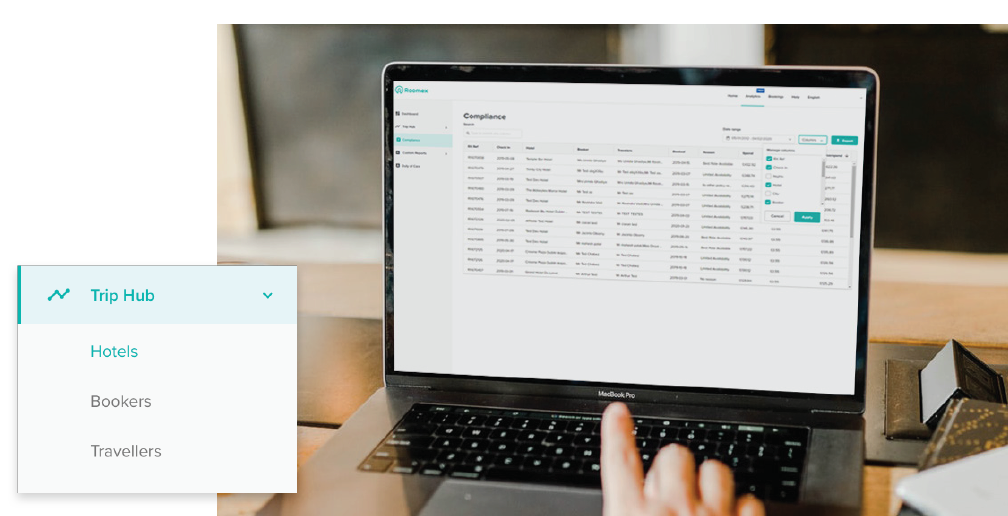 Dig into the detail with custom reports from the TripHub
Increase business efficiencies with reporting tailored to your businesses needs. TripHub brings together all bookings, providing insights into bookers, travellers, hotels, spend and savings.
Trusted by over 2000 businesses worldwide