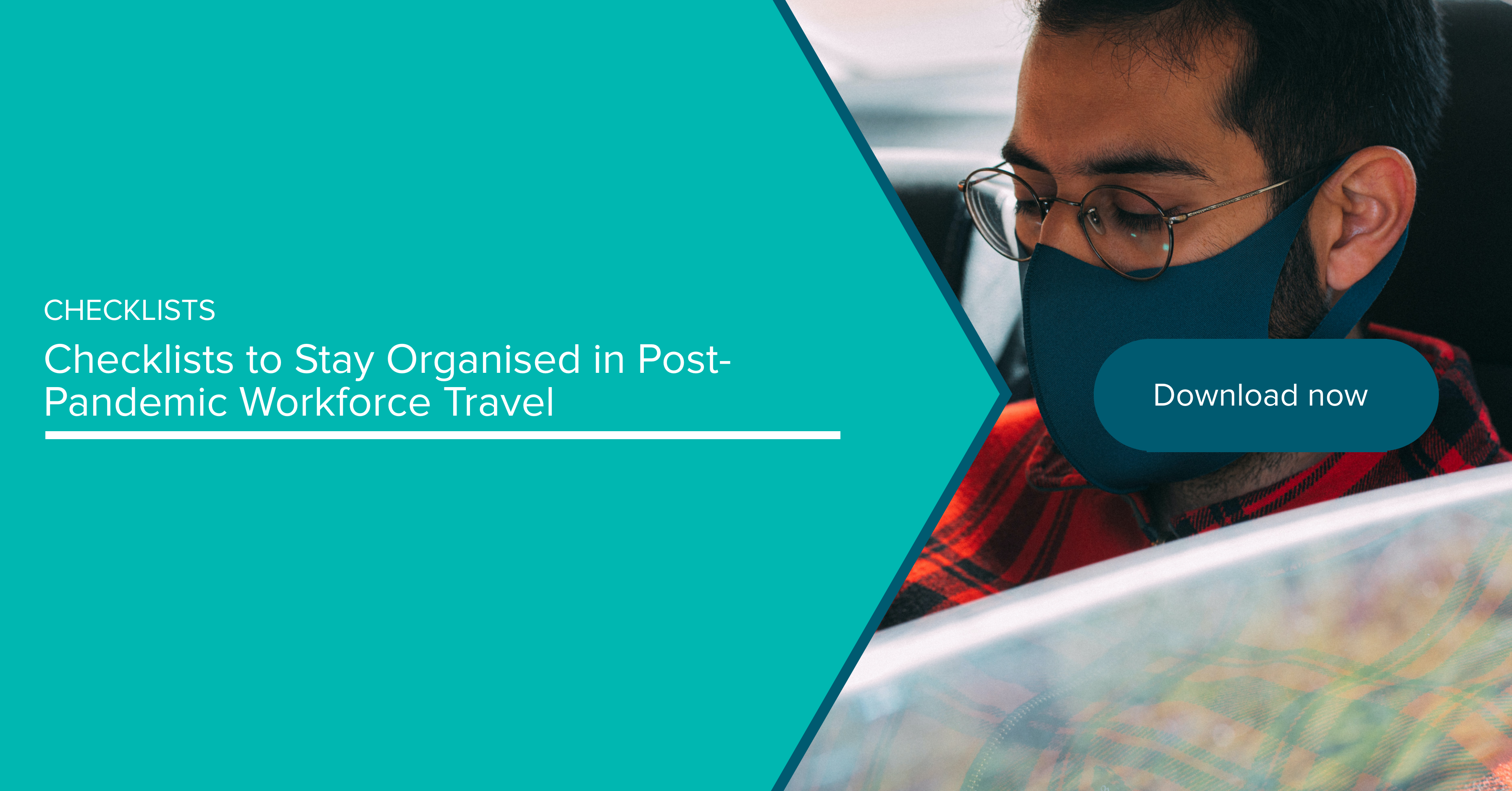 Are you and your team ready to return to travelling?
Travel bookers, travellers, and finance teams have all shifted their strategies as they've faced countless challenges like safety and changing travel protocols, all while focusing on remaining cost-efficient as they start or continue to travel as the world shifts to reopening.
We know it's like aiming at a moving target, even as restrictions drop, so we've outlined a few checklists to keep you and your teams confident and organised.
Download our 3 checklists to learn:
Suggested travel policy additions for during and post-pandemic

Checklists for planning and booking, travelling and returning from trips

Ideas to stay on top of savings and safety well after the team returns

Advice on adding vaccination guidelines and quarantine requirements to travel policies