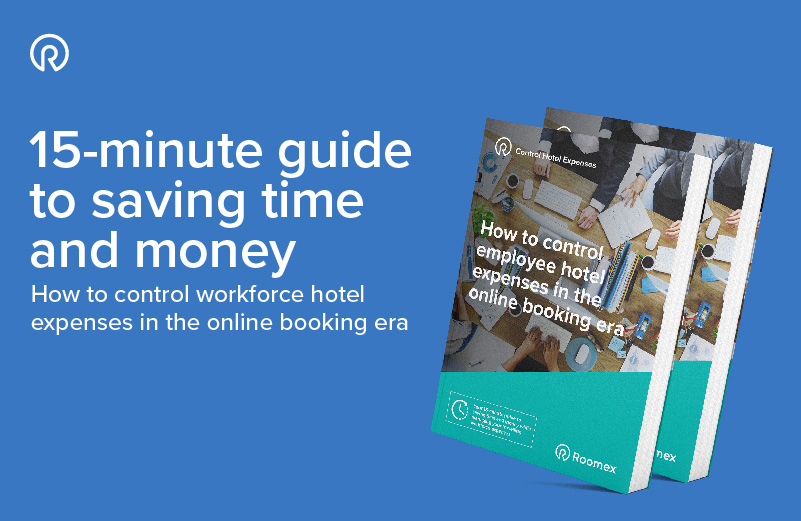 Companies across the world will be spending £1 trillion on business travel by 2020.
To keep up, Office Managers and Travel Managers might think they're going to have to spend more than one trillion hours with their heads buried in a spreadsheet.
The online booking era can double as a one-way ticket to Excel hell, but smart workers are booking their return with corporate booking platforms. It's helping them handle the massive surge in hotel bookings and all the work that comes with it.

Our latest eBook explores:
How Office Managers and Travel Managers can trim the fat on their business travel budgets.
Six tips for planning the perfect business trip without wasting time and money.
A case study detailing how one company cut its booking time from 15 minutes to just 60 seconds.
How a business hotel booking platform helps you gain control of your workforce hotel expenses.

You could continue to pay a premium for one of the most basic business necessity. Or you can download this free eBook now to learn how to control workforce hotel expenses in the online booking era.