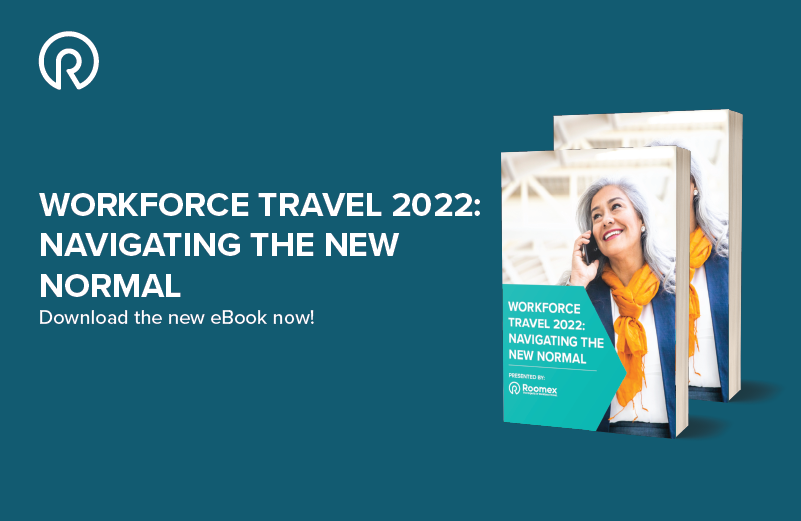 Travel is an essential part of generating

revenue for many companies. During the

global pandemic, as leisure and corporate

travel ground to a halt, many businesses had

no choice but to keep their essential workers

out in the field. We began to see the

emergence of the workforce segment; those

companies with a largely mobile workforce and

a unique set of travel needs - they build roads,

construct powerlines and feed cities, carrying

out project-based work that cannot be done

from behind a desk.
As new travel guidelines roll out around the world, businesses are looking to update their
travel policies to accommodate the 'new normal'. In 2022, conferences are starting to happen in person, projects are starting or restarting, and sales reps want to get back on the road. Travel is back on the agenda and businesses in the UK, Ireland, US and Germany are using Roomex to manage their employees' travel, saving valuable time and resources.

Our latest eBook explores:
Trends in business travel in 2022 including pricing.
How to create a travel policy that works for you.
What 'Duty of Care' means in a post-pandemic world.

Download this free eBook now to learn how to prepare for the future of Workforce Travel!