RoomexGive
At Roomex, we take our responsibility to give back seriously. Give back to our customers, employees, community, and the planet. From this, RoomexGive was born; an ethos to help us make positive changes to the way we work, live and travel.
Sustainable Workforce Travel
As a society, the way we work is changing. While remote employees around the globe are signing-in from coffee shops and kitchen tables, our customers are the workforce that is often based on the road, not in an office. They build roads, construct powerlines and feed cities, carrying out project-based work that cannot be done from behind a desk. Roomex helps find them their home away from home – with no hiccups or hassle.

While these hotel stays are mission critical for business, at Roomex, we want to play our part and help our customers make sustainable travel choices that protect the planet. Carbon emissions from the transportation industry accelerate the rate of climate change, negatively affecting the health of our planet. We're committed to helping reduce the carbon impact of the collective Roomex community to achieve carbon neutral workforce travel.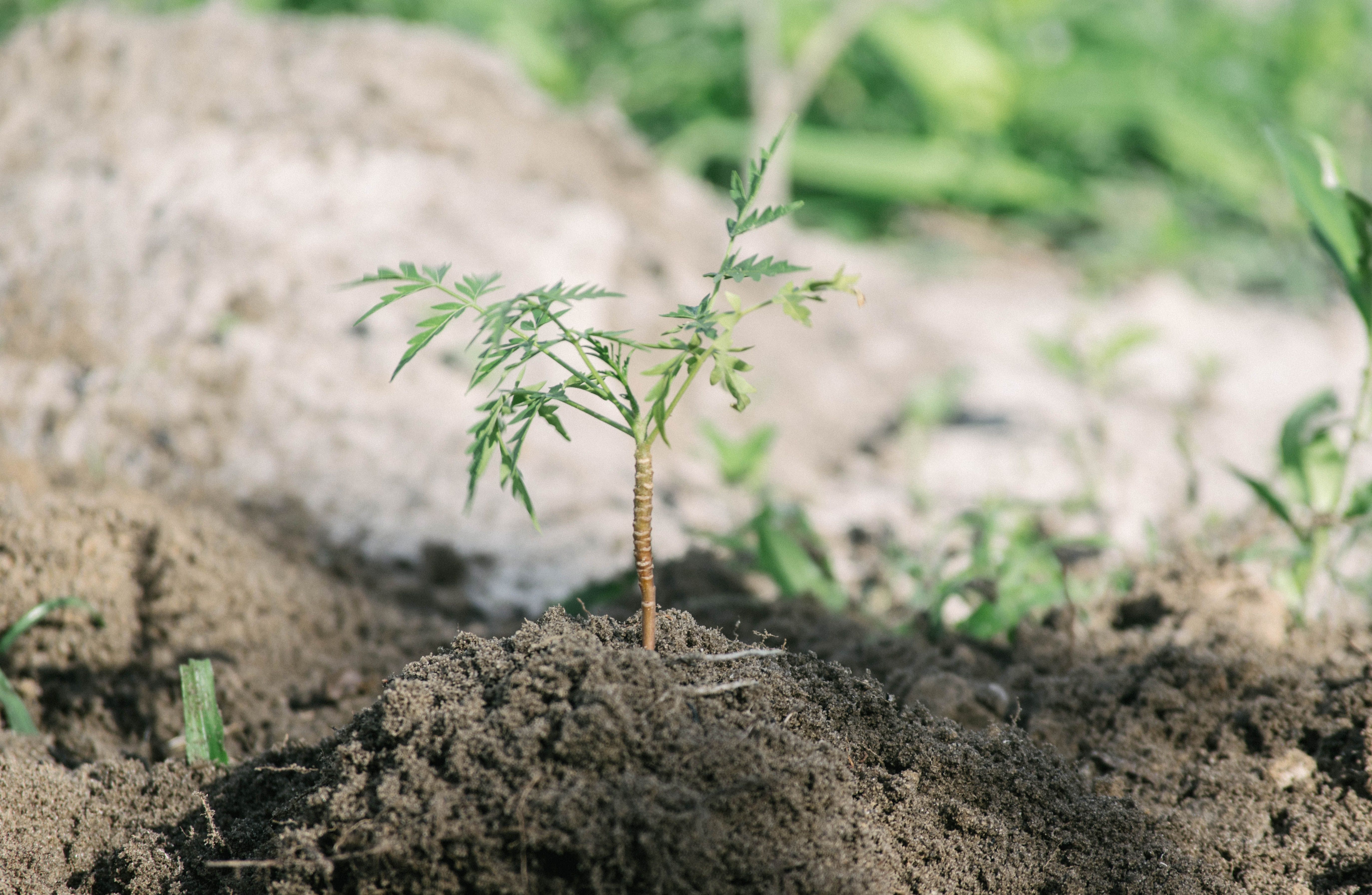 Plant a Tree
For every 100 hotel rooms booked on the Roomex platform, we plant 1 tree with OneTreePlanted, an official partner of the United Nations Decade on Ecosystem Restoration. Trees are vital to our planet's health, cleaning our air, filtering our water and absorbing carbon from the atmosphere, ultimately reducing the effects of climate change.

So far, we've planted enough trees to cover 5 acres of land!
You can find out more about the OneTreePlanted initiative here.
Community Projects
Whether local or global, using brains or brawn, Roomex proudly supports many community projects and initiatives. RoomexGive empowers employees to pursue the projects that mean the most to them, harnessing their passions and skills to strengthen our communities and make the world a better place. To date, our employees have taken part in Techies for Temple Street, the Focus Ireland Christmas Appeal and Movember, and we hope to expand this list even further!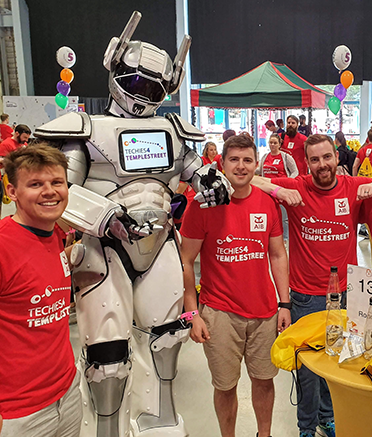 Techies for Temple Street
In 2019, the Roomex team joined over 1,000 members of the tech community for a unique technology-themed treasure trail and helped Temple Street raise over $270,000, which saw the charity surpass their goal of $1 million over 5 years.
This allowed Temple Street Children's hospital to invest in a mass spectrometer for the hospital, keeping the hospital as up to date with technological advances as possible.
Learn more about the Techies for Temple Street initiative here.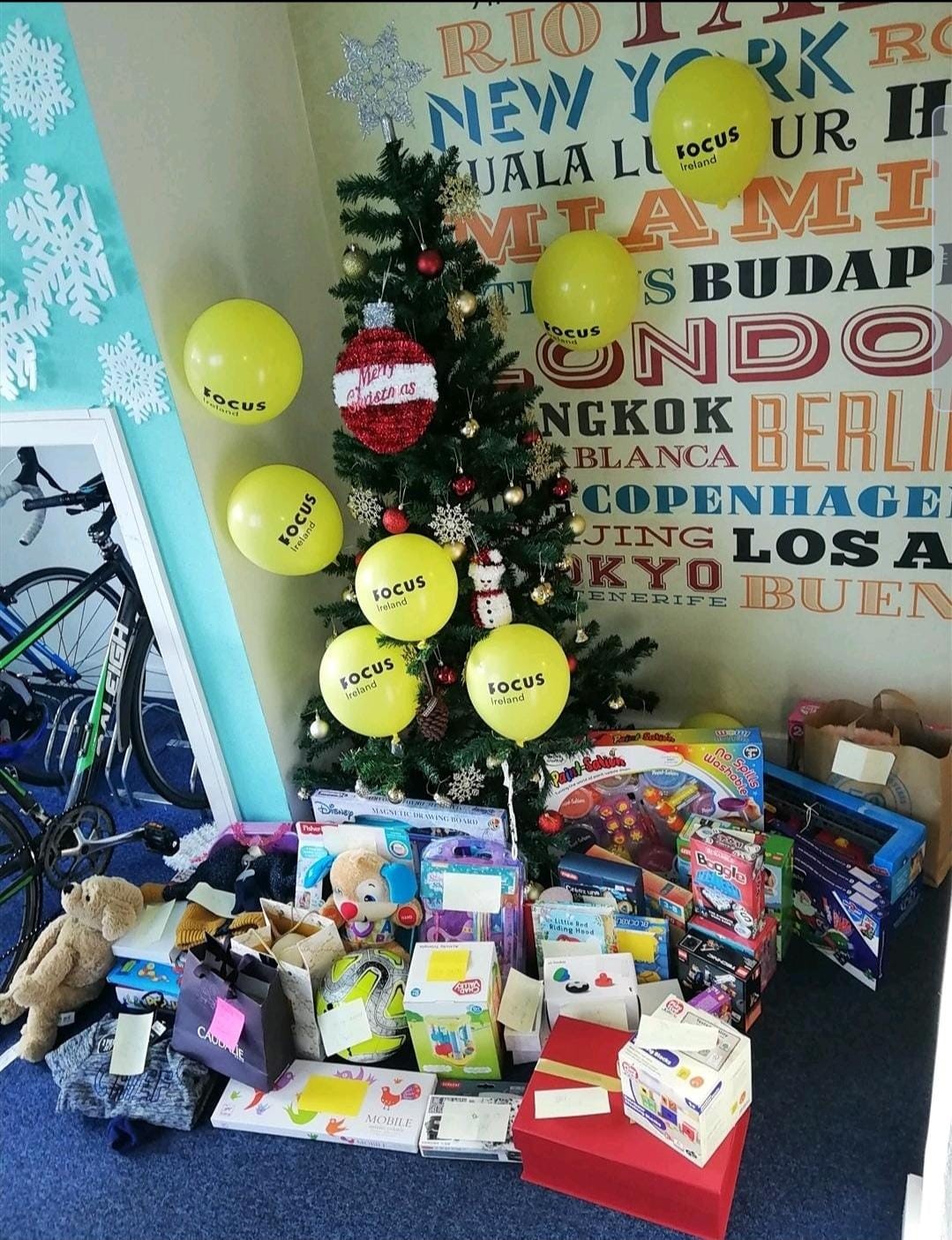 Focus Ireland Christmas Appeal
Roomex has proudly supported Focus Ireland's Christmas Appeal for the last 2 years.
In 2019, we donated over 80 gifts to Focus Ireland, and in 2020 while the gifts couldn't be donated due to COVID-19, we all sent a digital One4All voucher instead so we could continue to provide support in such tough times.
This all in an effort to support the actions of Focus Ireland who are constantly fighting the rising numbers of adults and children who are homeless on our streets.
You can learn more about the actions of Focus Ireland here.
Movember
Every hour 60 men are lost around the world to suicide.
Men are dying too young and together we can help to make a difference. From prostate cancer to testicular cancer, mental health and suicide, the men in our lives need our help. Last November 13 of our employees took part in Movember in an effort to raise money with the goal of helping the men in our lives live longer. As a group not only did we grow moustaches but we also moved over 700km as a group, raising over $3,800!
If you want to learn more about Movember and support us, you can do so here.